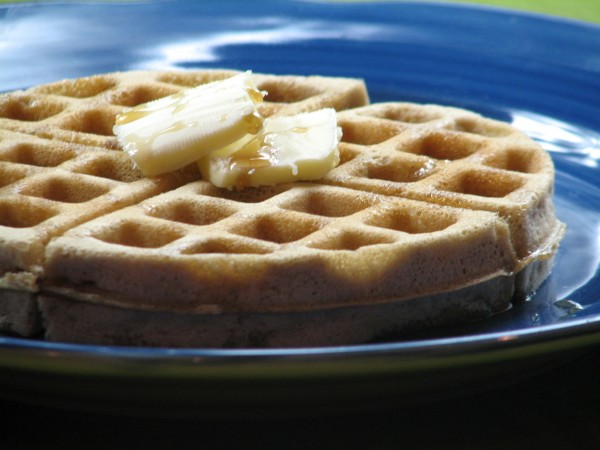 Today, I share my last recipe on The Grain Mill Wagon. I have greatly enjoyed cooking and sharing these recipes with you.
This is a Soaked Gluten-Free Waffle. This is one of my children's most requested breakfasts. I try to make it once or twice a month for them. They're very quick to whip up since the soaking is done the night before.
With some butter and maple syrup, it makes a filling meal for hungry kids. We add a little whipped cream on special occasions.
Click here to see the recipe!
This post is lined to Fight Back Friday.